Welcome to See Life Family Vision Source's new website! Although 2020 was a difficult year for everyone, thanks to our loyal patients, we have weathered the storm and have come into 2021 with some exciting changes and announcements.
To start, we have done a complete overhaul of our social media, and added some new platforms to the mix. We have a fresh and exciting new website, and we are very excited to use these platforms to educate our followers on the importance of eye health. We will also be sharing some fun and exciting events to participate in throughout the year!
Let's SEE LIFE together as you kindly follow us:
Facebook: https://www.facebook.com/SeeLifeVision
LinkedIn: https://www.linkedin.com/company/see-life-family-vision-source
Twitter: https://twitter.com/see_source
Instagram: https://www.instagram.com/seelifefamilyvision/
We are also on NextDoor! But the fun doesn't stop there, we are going to add some more fun and engaging platforms as the year rolls out. So stay tuned....
**Drum Roll Please** We have saved the best news for last! Many in the community are patients of, or know the name, Finni Optical. It has been open and operating right here in Greeley since 1975.
"It has been an honor for my family to serve the Greeley community as Finni Optical, and I'm so happy to turn the care of our patients and clients over to the doctors at See Life."
- Ann Brunner
We are happy to announce that Finni Optical (right next to IntaJuice)
is now a part of See Life Family Vision Source!
We are so excited for this new adventure! We promise to bring the same patient-led care, comfort, fun, and professionalism we always have. Be sure to keep an eye on our social media, as we will be posting a blog about the legacy of See Life Family Vision Source and Finni Optical. Combined, these clinics have been serving Greeley, CO for over 150 years.
We also want to give a special thanks to our patients. Thank you for your loyalty. Thank you for choosing our small business for all of your eye care needs. And thank you for supporting us through one of the most difficult years for so many of us. We truly appreciate each and every one of you!
We have just one request - well TWO actually!
1. If we have earned it, please leave us a 5-star review on Google. If we have not earned that rating, please contact us directly so we can improve our care.
2. Please tell your friends and family about us! We are always accepting new patients!
Here's to a positive, healthy, and successful 2021!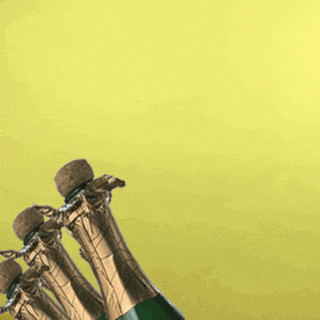 ¡Bienvenido al nuevo sitio web de See Life Family Vision Source! Aunque 2020 fue un año difícil para todos, gracias a nuestros leales pacientes, hemos degradado la tormenta y llegamos al 2021 con algunos cambios y anuncios emocionantes.
Para comenzar, hicimos una revisión completa de nuestras redes sociales y agregamos algunas plataformas nuevas a la mezcla. Tenemos un nuevo y emocionante sitio web, y estamos muy emocionados de utilizar estas plataformas para educar a nuestros seguidores sobre la importancia de la salud ocular. ¡También compartiremos algunos eventos divertidos y emocionantes en los que podrás participar durante todo el año!
VEAMOS LA VIDA juntos mientras amablemente nos sigue:
Facebook: https://www.facebook.com/SeeLifeVision
LinkedIn: https://www.linkedin.com/company/see-life-family-vision-source
Twitter: https://twitter.com/see_source
Instagram: https://www.instagram.com/seelifefamilyvision/
¡También estamos en NextDoor! Pero la diversión no se detiene ahí, vamos a agregar algunas plataformas más divertidas y atractivas a medida que avanza el año. Así que esten atentos....
** Redoble de tambores por favor** ¡Hemos guardado la mejor noticia para el final! Muchos en la comunidad son pacientes o conocen el nombre de Finni Optical El cual ha estado abierto y funcionando aquí en Greeley desde 1975.
"Ha sido un honor para mi familia servir a la comunidad de Greeley como Finni Optical, y estoy muy feliz de entregar la atención de nuestros pacientes y clientes a los médicos de See Life". - Ann Brunner
Nos complace anunciar que Finni Optical (junto a IntaJuice)
ahora es parte de See Life Family Vision Source!
¡Estamos muy emocionados por esta nueva aventura! Prometemos brindar la misma atención, comodidad, diversión y profesionalismo dirigidos por el paciente que siempre hemos tenido. Asegúrese de estar atento a nuestras redes sociales, ya que publicaremos un blog sobre el legado de See Life Family Vision Source y Finni Optical. Combinados, estas clínicas han estado prestando servicios en Greeley, CO durante más de 150 años.
También queremos dar un agradecimiento especial a nuestros pacientes. Gracias por su fidelidad. Gracias por elegir nuestra pequeña empresa para todas sus necesidades de cuidado de la vista. Y gracias por apoyarnos durante uno de los años más difíciles para muchos de nosotros. ¡Realmente apreciamos a todos y cada uno de ustedes!
Solo tenemos una solicitud, ¡bueno, DOS en realidad!
1. Si nos lo hemos ganado, déjenos una recomendación de 5 estrellas en Google. Si no obtuvimos esa calificación, comuníquese con nosotros directamente para que podamos mejorar nuestra atención.
2. ¡Cuéntele a sus amigos y familiares sobre nosotros! ¡Siempre aceptamos nuevos pacientes!
¡Por un 2021 positivo, saludable y exitoso!
#seelifefamilyvisionsource#seelifefamily#seelifefamilyvisioneducation#finnioptical#optometry#eyeexam#blogpost#cheers#positivity#education#visionsource#eyehealth ##digitaleyehealth#healthyeye#yearlyeyeexam#eyedoctor#success#happy#healthy