Join us on a journey down memory lane to explore the stepping stones and pivotal moments that paved the way for See Life Family Vision Source and its success. Picture it – Greeley, CO in the late 1800's. You're on the corner of 9th Avenue and 10th Street, and see Dr. Harry Zick opening the office for the day…
The original owners of See Life, before it was See Life, was the Zick family. Dr. Harry Zick opened the clinic as a "doctor of optics" in the late 1800's here in Greeley, CO. Dr. Herbert Zick took over the family business and practiced optometry for around 40 years. And finally Dr. Gary Zick took his turn at the helm and practiced optometry for 37 years. The original practice was located in Downtown Greeley at the corner of 9th Avenue and 10th Street. The building still stands today as the local UFCW.
In 1993 Dr. Bowen purchased the practice from Mrs. Patsy Zick, following Dr. Gary Zick's passing. The practice then moved to 23rd Avenue in Greeley. Total Vision Eye Care group partnered with Dr. Bowen. Dr. Bowen learned a lot from that experience during a time in life when she needed the partnership. In 1999 Dr. Bowen bought her practice back from Total Vision Eye Care. A short time later Dr. Carol Peters joined Dr. Bowen's practice. In 2002 the practice had become so successful that more space was needed and was opened in its current location that year, but only half of the size it is today. Thus See Life Family Vision was born!
Picture it – Fort Morgan, CO, the year is 2003. Dr. Mearsha is working for his mentor's practice. The town is small and the opportunity for growth is limited…
Dr. Mearsha knew he wanted to advance his career, but was unable to find work in Colorado. He began to look outside of the state and took a job in south east Missouri in a surgical practice. He practiced optometry there for 3 years. It was too humid and too far from family. So in 2006 he and his family made their way back to Colorado to work for Colorado Vision Center in Greeley over by Chili's. Six months into settling back into Colorado and this position, Dr. Mearsha happened upon an ad stating that his employer was selling the practice. Although nervous but looking for opportunity, Dr. Mearsha purchased the practice and practiced there until 2012.
Picture it – Greeley, CO the year is 2011, and Dr. Peters is wanting to retire and sell her part of the practice…
Dr. Mearsha hears through the grapevine that Dr. Bowen is looking for someone to buyout her partner that is looking to retire. Dr. Mearsha approached Dr. Bowen, who was already in conversation with Dr. Amber Busche about buying into the practice. This resulted in a 3 equal partner practice. And yet again See Life needed to expand. The doctors expanded their space into the second half of the building, and Dr. Mearsha moved his patients to this location in January of 2013.
In early 2019 Dr. Busche sold her part of the practice to Dr. Bowen and Dr. Mearsha. The practice has grown from 2 employees to 25 employees. See Life Family Vision Source attributes their success to their loyal patients, incredible support systems, and this beautiful community.
2020, the year of COVID made quite a few waves for See Life to maneuver. We are very fortunate to have weathered the storm, and in January of 2021 we purchased Finni Optical.
Finni Optical is another long standing small business in Greeley. The optician-owned practice was opened by the Finni family in 1975. Ann Brunner, a member of the family and current owner, connected with our doctors here at See Life late last year in hopes of retiring and selling her practice to another locally-owned practice in the community. We are truly honored that she trusts us to continue the legacy of locally-owned private practice optometry here in Greeley.
These families' blood, sweat, and tears went into these businesses. Their love of optometry, and passion for serving the eye care needs of the community fueled their ambitions to serve not only our community, but evolved into a national involvement in the protection and education of doctors of optometry.
Caidyn, our Marketing Manager, sat down with Dr. Bowen and Dr. Mearsha to ask them some questions about their journey and their passion for optometry. Here are some of their comments:
Dr. Bowen
Q: "Dr. Bowen, what inspired the oceanic theme for See Life?"
A: "Dr. Zick was a pilot. He loved planes and he had one in the practice that hung as a "fixation target" in the exam room. One day it fell on my head. I replaced it with a dolphin, and the theme grew from there. The ocean is my happy place, and our oceanic theme seems to have the same effect on our patients."
Q: "Dr. Bowen, you are very passionate about what you do, and you serve on the American Optometric Association board. When did you start serving and what do you do?"
A: "I began on a local level as a member of the Northern Colorado Society. I served as society President in 1997. These societies are regional and are the leadership in optometry for these areas. I am also a member of the Colorado Optometric Association and served on the board for 7 years. I served as board President from 2003 to 2004. In 2016 I was elected to serve on the board for the American Optometric Association, an association that protects and advances the profession. In 2025 I will serve as board President. A lot of what we do is educating the public and lawmakers. As well as protecting the profession on a national level in terms of legislation that can positively or negatively impact patient safety and standards of care."
Q: "Any other comments Dr. Bowen?"
A: "Yes, the journey that brought me here in life was God-ordained. I am grateful that I have been open to new opportunities that allow me to do what I love, and serve this community for as long as I have."
Dr. Mearsha
Q: "Dr. Mearsha, what inspired you to become an optometrist?"
A: "I was born cross-eyed. I had 2 eye surgeries that resulted in me spending a lot of time at the eye doctor. I remember Dr. Reiter, who performed these surgeries, had a monkey that clapped as the "fixation target" in his exam room. In highschool I began to see Dr. Steven's for my eye care needs. Fast-forward to 2 years after I graduated college, I was golfing in Fort Morgan with my parents and saw Dr. Stevens there with his son. I thought to myself, "he has a really neat job and it must allow him the opportunity to spend quality time with his son". It was a turning point for me. I worked very hard from that moment forward to get into optometry school."
Q: "Dr, Mearsha, you are very passionate about what you do, and you serve on the Colorado Optometric Association board. When did you start serving and what do you do?"
A: "I have been a member of the Colorado Optometric Association since optometry school. It was something I sort of fell into. It was not a path I saw myself pursuing, but it has been a rewarding experience. I have served on the board for 5 years and will be serving as board President in a few years. The cool thing about the COA, is we network with our local elected officials to protect our patients and our profession on a local level. We truly make a difference in the outcomes."
Q: "Dr, Mearsha, if you could share something with the community about your journey or your passion of optometry what would it be?"
A: "Interestingly enough, when in college I wrote my thesis about a clinic I would open in Greeley, CO. I think sometimes we don't realize how wonderful a place is until we don't live there. Growing up in Fort Morgan, we traveled to Greeley a lot, so I have many memories of this area. But when we moved to Missouri I didn't realize just how beautiful Colorado was. We couldn't stay away for too long. This community is beautiful. I really enjoy seeing our patients and sharing the small moments with them. I have patients I saw as children that now bring their children to see me. It is a rewarding experience. Whether it be God-ordained or a higher power, there are reasons that I chose the path that led me here. I truly enjoy making a difference in the lives of our patients."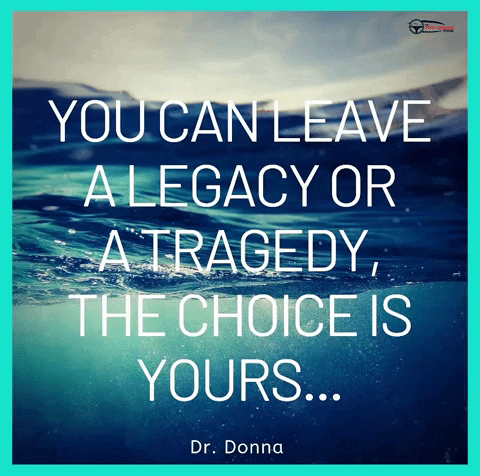 Únase a nosotros en un viaje por el camino de la memoria para explorar los trampolines y los momentos cruciales que allanaron el camino para See Life Family Vision Source y su éxito. Imagínelo: Greeley, CO a fines del siglo XIX. Estás en la esquina de la 9 Avenida y la calle 10, y ves al Dr. Harry Zick abriendo la oficina por el día...
Los propietarios originales de See Life, antes de que fuera See Life, eran la familia Zick. El Dr. Harry Zick abrió la clínica como "doctor en óptica" a fines del siglo XIX aquí en Greeley, CO. El Dr. Herbert Zick se hizo cargo del negocio familiar y practicó en la optometría durante unos 40 años. Y finalmente el Dr. Gary Zick tomó su turno al timón y practicó la optometría durante 37 años. El consultorio original estaba ubicado en el centro de Greeley en la esquina de la 9th Avenida y la 10th Street. El edificio sigue en pie hoy como el UFCW local.
En 1993, la Dra. Bowen compró la práctica a la Sra. Patsy Zick, luego del fallecimiento del Dr. Gary Zick. La práctica luego se trasladó a la 23 Avenida en Greeley. Total Vision Eye Care: un grupo de 7 optometristas y 14 ubicaciones se asoció con el Dr. Bowen. La Dra. Bowen aprendió mucho de esa experiencia durante una época en la vida en la que necesitaba la asociación. En 1999, la Dra. Bowen compró su consultorio de Total Vision Eye Care. Poco tiempo después, la Dra. Carol Peters se incorporó al consultorio de la Dra. Bowen. En 2002, la práctica se había vuelto tan exitosa que se necesitaba más espacio y se abrió en su ubicación actual ese año, pero solo la mitad del tamaño que tiene hoy. ¡Así nació See Life Family Vision!
Imagínelo: Fort Morgan, CO, es el año 2003. El Dr. Mearsha está trabajando para la práctica de sus mentores. La ciudad es pequeña y la oportunidad de crecimiento es limitada...
El Dr. Mearsha sabía que quería avanzar en su carrera, pero no pudo encontrar trabajo en Colorado. Comenzó a buscar fuera del estado y aceptó un trabajo en el sureste de Missouri en una práctica quirúrgica. Practicó optometría allí durante 3 años. Era demasiado húmedo y demasiado lejos de la familia. Entonces, en 2006, él y su familia regresaron a Colorado para trabajar en el Colorado Vision Center en Greeley, junto a Chili's. Seis meses después de establecerse nuevamente en Colorado y este puesto, el Dr. Mearsha se topó con un anuncio que decía que su empleador estaba vendiendo la práctica. Aunque nervioso pero buscando oportunidades, el Dr. Mearsha compró la práctica y practicó allí hasta 2012.
Imagínelo: Greeley, CO, estamos en el año 2011, y la Dra. Peters quiere jubilarse y vender su parte de la práctica...
El Dr. Mearsha escucha a través de voces que la Dra. Bowen está buscando a alguien para comprar a su socio que busca jubilarse. El Dr. Mearsha se acercó a la Dra. Bowen, quien ya estaba conversando con la Dra. Amber Busche acerca de aceptar la práctica. Esto resultó en una práctica de 3 socios iguales. Y, una vez más, See Life necesitaba expandirse. Los médicos ampliaron su espacio a la segunda mitad del edificio y el Dr. Mearsha trasladó a sus pacientes a esta ubicación en enero de 2013.
A principios de 2019, la Dra. Busche vendió su parte de la práctica a la Dra. Bowen y al Dr. Mearsha. La práctica ha crecido de 2 empleados a 25 empleados. See Life Family Vision Source atribuye su éxito a sus pacientes leales, sus increíbles sistemas de apoyo y esta hermosa comunidad.
2020, el año de COVID hizo bastantes olas para que See Life maniobrara. Somos muy afortunados de haber degradado la tormenta y en enero de 2021 compramos Finni Optical.
Finni Optical es otra pequeña empresa de larga data en Greeley. El consultorio propiedad de un óptico fue inaugurado por la familia Finni en 1975. Ann Brunner, miembro de la familia y propietaria actual, se conectó con nuestros médicos aquí en See Life a fines del año pasado con la esperanza de jubilarse y vender su consultorio a otra persona local. práctica en la comunidad. Nos sentimos verdaderamente honrados de que confíe en nosotros para continuar el legado de la optometría de práctica privada de propiedad local aquí en Greeley.
La sangre, el sudor y las lágrimas de estas familias se fueron a estos negocios. Su amor por la optometría y su pasión por atender las necesidades de atención oftalmológica de la comunidad impulsaron sus ambiciones de servir no solo a nuestra comunidad, sino que evolucionaron hasta convertirse en una participación nacional en la protección y educación de los médicos en optometría.
Caidyn, nuestra gerente de marketing, se sentó con la Dra. Bowen y el Dr. Mearsha para hacerles algunas preguntas sobre su viaje y su pasión por la optometría. Estos son algunos de sus comentarios:
Dra. Bowen
P: "Dra. Bowen, ¿qué inspiró el tema oceánico de See Life?"
R: "El Dr. Zick era piloto. Le encantaban los aviones y tenía uno en la práctica que colgaba como un" objetivo de fijación "en la sala de examen. Un día se me cayó sobre la cabeza. Lo reemplacé con un delfín, y el El tema creció a partir de ahí. El océano es mi lugar feliz, y nuestro tema oceánico parece tener el mismo efecto en nuestros pacientes".
P: "Dra. Bowen, es apasionada en lo que hace y es miembra del comité de la Asociación Americana de Optometría. ¿Cuándo comenzó a trabajar y qué hace?"
R: "Comencé a nivel local como miembra del Northern Colorado Society. Me desempeñé como presidenta de la sociedad en 1997. Estas sociedades son regionales y son líderes en optometría para estas áreas. También soy miembra del Colorado Optometric Association y serví en el comité durante 7 años. Me desempeñé como presidente de la junta de 2003 a 2004. En el 2016 fui elegida para formar parte del comité de la Asociación Americana de Optometría, una asociación que protege y promueve la profesión. En 2025 seré Presidenta del comité. Mucho de lo que hacemos es educar al público y a los legisladores. Además de proteger la profesión a nivel nacional en términos de legislación que puede afectar positiva o negativamente la seguridad del paciente y los estándares de atención".
P: "¿Algún otro comentario Dra. Bowen?"
R: "Sí, el viaje que me trajo aquí en la vida fue ordenado por Dios. Estoy agradecida de haber estado abierta a nuevas oportunidades que me permitieron hacer lo que amo y servir a esta comunidad durante el tiempo que tengo".
Dr. Mearsha
P: "Dr. Mearsha, ¿qué lo inspiró a convertirse en optometrista?"
R: "Nací con los ojos bizcos. Tuve 2 cirugías oculares que resultaron en que pasara mucho tiempo con el oculista. Recuerdo que el Dr. Stevens tenía un mono que aplaudía como el "objetivo de fijación" en su sala de examen. Avance rápido a 2 años después de graduarme de la universidad, estaba jugando golf en Fort Morgan con mis padres y vi al Dr. Stevens allí con su hijo. Pensé por dentro de mi, "tiene un trabajo realmente estupendo y debe permitirle la oportunidad de pasar tiempo de calidad con su hijo". Fue un punto de inflexión para mí. Trabajé muy duro desde ese momento en adelante para ingresar a la escuela de optometría".
P: "Dr. Mearsha, le apasiona mucho lo que hace y es miembro del comité de la Asociación de Optometría de Colorado. ¿Cuándo empezó a trabajar y qué hace?"
R: "He sido miembro de la Asociación Optométrica de Colorado desde la escuela de optometría. Fue algo en lo que siempre me intereso. No era un camino que me viera seguir, pero ha sido una experiencia gratificante. He servido en el comité durante 5 años y seré presidente del comité en unos pocos años. Lo bueno del COA es que trabajamos en conjunto con nuestros funcionarios electos locales para proteger a nuestros pacientes y nuestra profesión a nivel local. Realmente marcamos la diferencia en los resultados".
P: "Dr. Mearsha, si pudiera compartir algo con la comunidad sobre su viaje o su pasión por la optometría, ¿cuál sería?"
R: "Curiosamente, cuando en la universidad escribí mi tesis sobre una clínica que abriría en Greeley, CO. Creo que a veces no nos damos cuenta de lo maravilloso que es un lugar hasta que no vivimos allí. Al crecer en Fort Morgan, viajamos mucho a Greeley, así que tengo muchos recuerdos de esta área. Pero cuando nos mudamos a Missouri, no me di cuenta de lo hermoso que era Colorado. No podíamos quedarnos lejos por mucho tiempo. Esta comunidad es hermosa. Realmente disfruto ver a nuestros pacientes y compartir los pequeños momentos con ellos. Tengo pacientes que veía de niños que ahora traen a sus hijos a verme. Es una experiencia gratificante. Ya sea por orden de Dios o por un poder superior, hay razones por las que elegí el camino que me llevó hasta aquí. Realmente disfruto marcar la diferencia en la vida de nuestros pacientes".
#seelifefamilyvisionsource#family#vision#passion#eyehealth#COA#AOA#visionsource#dreambig#success#familybusiness#smallbusiness#locallyowned#optometry#startedfromthebottomnowwehere#legacy#100years#seebeyond2020#youdeservetoseeyourfuture #ingles #espanol #english #spanish